Townsend's Solitaire, Myadestes townsendi
Number of accepted Townsend's Solitaire records for Louisiana = 3 as of July 2015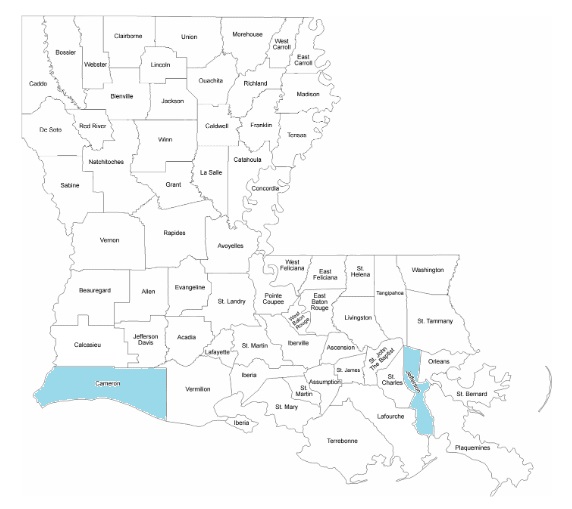 Accepted Records
One (2002-54) from 16 Nov 2002-25 Mar 2003, Cameron: Sabine NWR headquarters on Hwy. 27; Daniel F. Lane (ph), Joseph P. Kleiman, Charles E. Lyon (ph), Robert C. Dobbs (ph), and Michael J. Seymour (ph only); NAB57(1):74, 143 (ph). This bird was observed by many and was last reported 25 Mar 2003 by Stephan H. Norman, NAB57(3):360. This represents the FIRST state record (Dobbs 2003).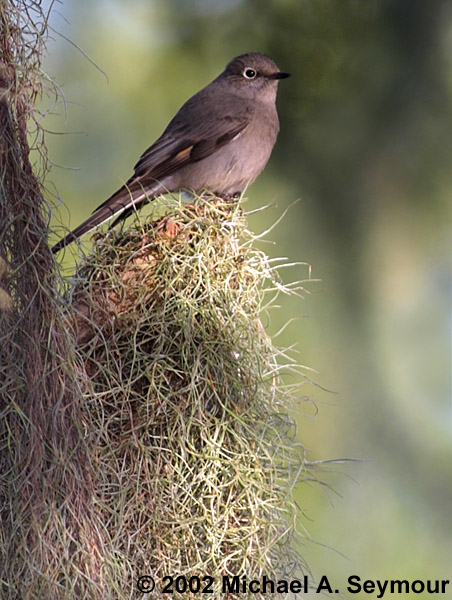 Photo by Michael Seymour

One (2007-059) on 28 October 2007, Cameron: Willow Island, ca 6 mi. E Cameron; Steven W. Cardiff. This becomes the second accepted state occurrence.

One (2012-071) on 19 April 2012, Jefferson: Grand Isle, TNC Grilleta Tract; Tony Barnes (ph). This represents the third accepted state record.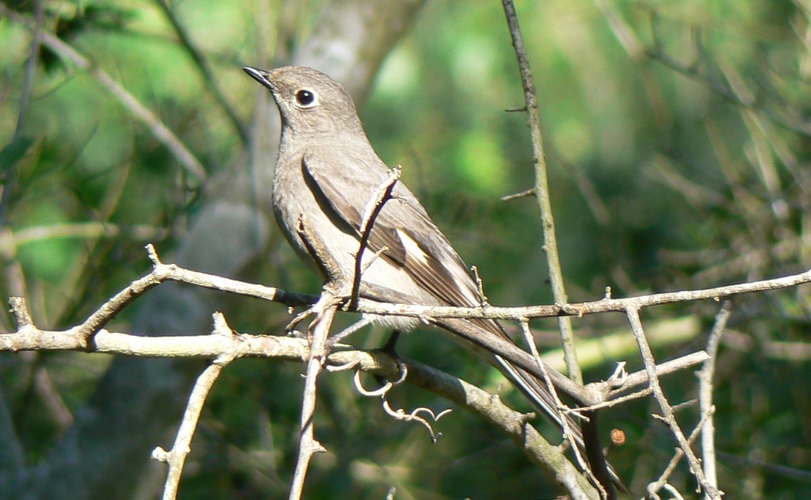 Photo by Tony Barnes
<![if !supportEmptyParas]><![endif]>