Sulphur-bellied Flycatcher, Myiodynastes luteiventris
Number of accepted Sulphur-bellied Flycatcher records for Louisiana = 12 as of June 2015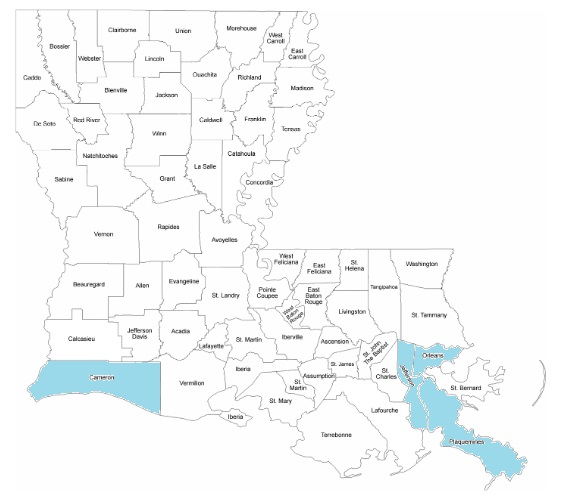 Accepted Records
One (1984-44) on Monkey Island, Cameron Parish, found on 28 April 1984 and collected (LSUMZ 113475) the following day (Gary Rosenberg; Dale Gustin*, et many al.). This is the first specimen for Louisiana, and only the second record for Louisiana of this tropical species.

One (1989-114) on 11 May 1989, Cameron: Peveto Beach Woods (Holleyman Sanctuary); Charles A. Butterworth and Dave Patton (ph) (AB 43(3):494).

One immature male (1996-53) from 1-2 Oct. 1996, Cameron: Johnsons Bayou, Douglas W. Faulkner, Brian Gibbons (ph), Steven W. Cardiff (LSUMZ 162256), and Donna L. Dittmann (*)(FN 51(1 ):70; LOS 177).

One immature male (1998-139) on 4 Oct 1998, Cameron: ca 5 mi. E of Cameron; Daniel F. Lane (LSUMZ 166151); this is actually the fifth Louisiana record, not the fourth as indicated in NAB 53(1): 64. Found by Jon King (fide Lane).

One male (1999-10) on 6 May 1999, Gulf of Mexico: West Cameron 319 oil platform, 73 km SSW of Cameron; Troy (Nelson) Reitan (LSUMZ; Donna L. Dittmann 6376); LOS News 187:3. This is the sixth accepted record, not the fifth as indicated in NAB 53(3): 290.

One adult male (1999-59) on 28-29 Sep 1999, Cameron: 0.3 mi. S of Hwy. 82 at Johnsons Bayou; Melissa A. Powell, Steven W. Cardiff (LSUMZ 169363; Donna L. Dittmann); NAB 54(1): 63.

One (2004-039) on 9 September 2004, Cameron: ca 2 mi. E Rutherford Beach community; Robert C. Dobbs.

One (2004-040) on 30 September 2004, Plaquemines: sandbar at mouth of North Pass, E. side of the Mississippi River, at approximate boundary between Pass A L'Outre WMA and Delta NWR, William G. Vermillion (sketch).

One probable immature (2006-028) on 10 September 2006, Cameron: Hackberry Ridge, ca 2 mi. WSW Johnsons Bayou School; Robert C. Dobbs.

One (2010-38) 30 September, 4-10 October 2010, Jefferson: Grand Isle, TNC Landry-LeBlanc tract; Justin Hite, John Herbert (ph only), Devin Bosler (ph), John P. Sevenair (ph), Janine Robin (ph), Tom Trenchard (ph), Mary Mehaffey (ph), Shelley Antoine (ph), Matthew Pontiff (ph only), and Phillip A. Wallace (card only). Photos and location suggest only one bird involved. About the 10th well-documented in LA.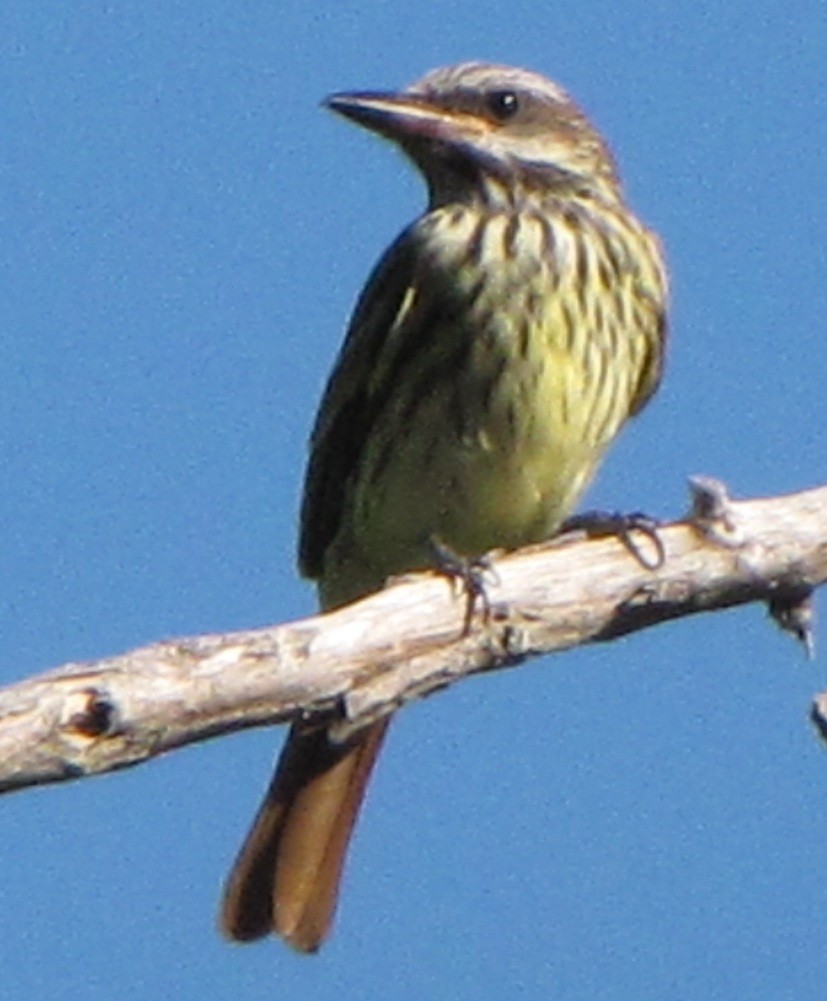 Photo by Shelley Antoine
One (2012-058) on 24 August 2012, Orleans: New Orleans, City Park, Couturie Forest; Claire Thomas (ph).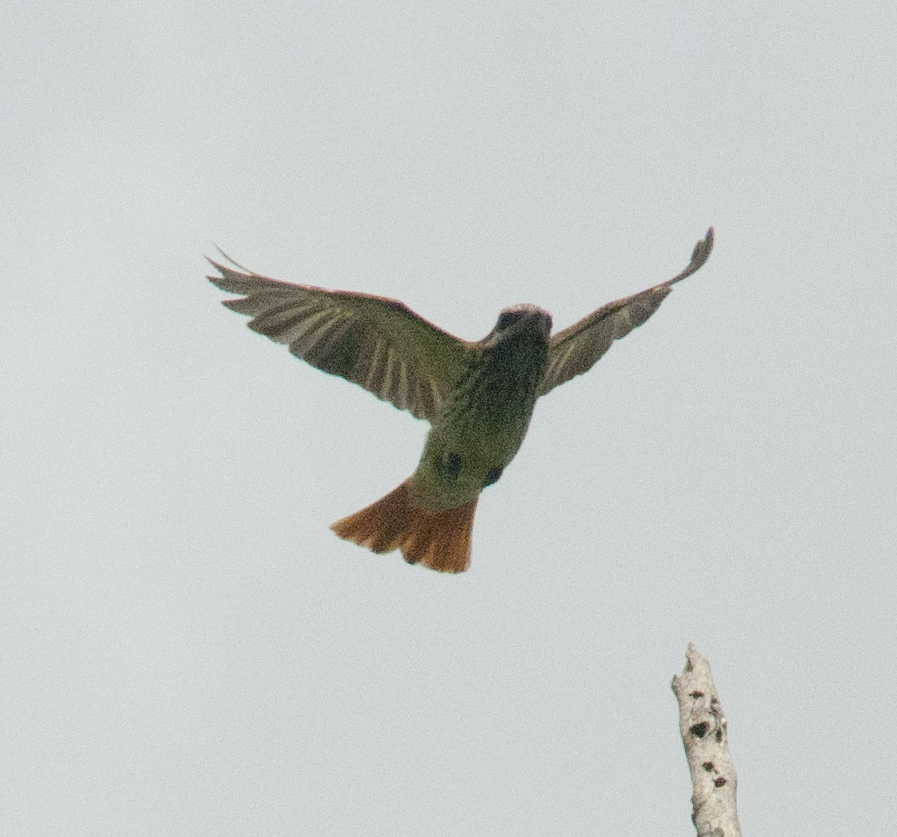 Photo by Claire Thomas
<![if !supportEmptyParas]><![endif]>