Scott's Oriole (Icterus parisorum)
Number of accepted Scott's Oriole records for Louisiana = 9 as of July 2015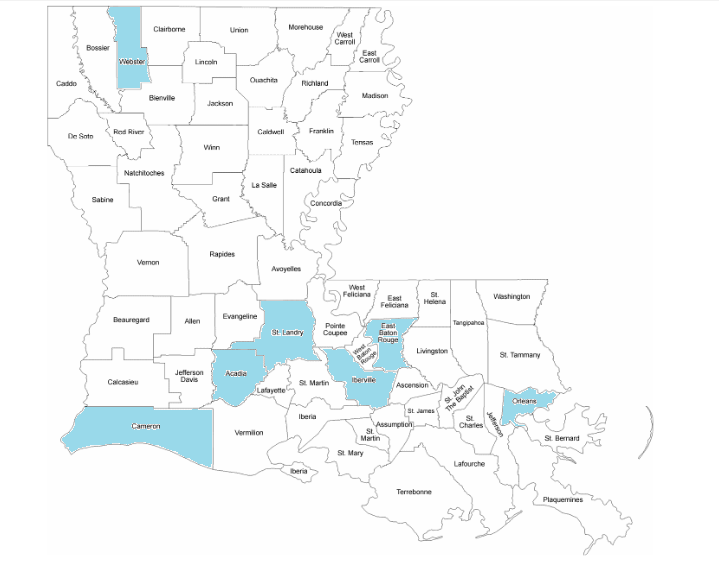 Accepted Records
One immature male (1958-09) on 27 December 1958, Cameron: 1 mi. S of Cameron; S. A. Gauthreaux (LSUMZ 22648, ph: p. 7). This is the first state record.

One immature male (84-38) photographed in New Orleans, Orleans Parish, on 24-25 October 1984 (Norton Nelkin*, Mac Myers).

One adult male (85-4) at Johnsons Bayou, Cameron Parish, on 19 February 1985 (Al Smalley, Gwen Smalley).

One adult male (1985-02; formerly 86-3), photographed, at a feeder in Heflin, Webster Parish, from 18 December [1985] to 29 March 1986 (Velma Dawson, Paul McKenzie; Bruce Crider, Paul Dickson, et al).There are only six previous records for Louisiana, and no Scott's Oriole had been reported in the state since 1974; the record from Webster Parish is the first from northern Louisiana.

One immature male (90-12) from 21 Jan.-2 Mar. 1990, St. Landry: 2 mi. W of Eunice on Hwy. 190; Bonnie Ardoin and Joseph P. Kleiman (AB 44(2):283). One adult male (90-103) from 12-17 Oct. 1990, St. Charles: Norco; Harold Cambre (ph).

One immature female (99-60) on 13 Nov 1999, Iberville: 4 mi. N of St. Gabriel, 435 Pecan Drive; Steven W. Cardiff (LSUMZ 169504; DLD) and Donna L. Dittmann; NAB 54(1): 64.

One immature male (1985-72) on 26 Oct 1985, Cameron: Johnsons Bayou; Steven W. Cardiff (LSUMZ 126918); AB40(1):129 incorrectly indicates that the bird was a female. This was the ninth Louisiana record and second state specimen.

One immature male (2003-18) from 21-24 December 2003, Cameron: near old mouth Mermentau River (Rutherford Beach "east"; found during Creole CBC); Phillip A. Wallace, Christie Riehl, James W. Beck (ph), Dave Patton (ph only), Paul Conover (ph only) and David P. Muth (ph only); last date given as 26 Dec in NAB58(2):243.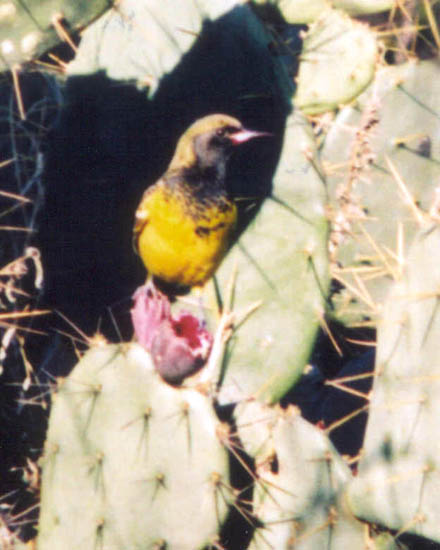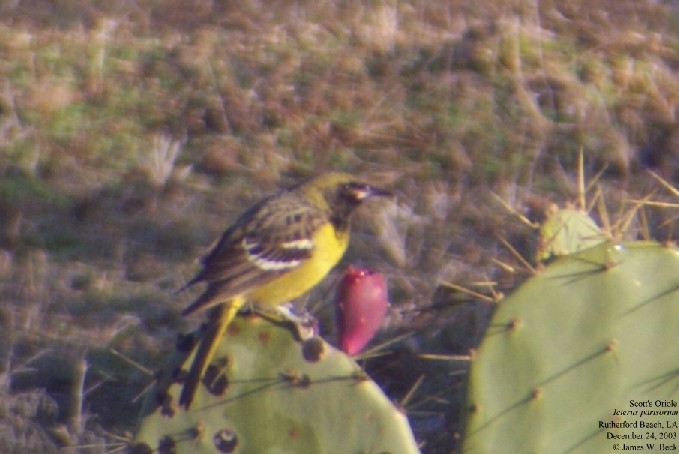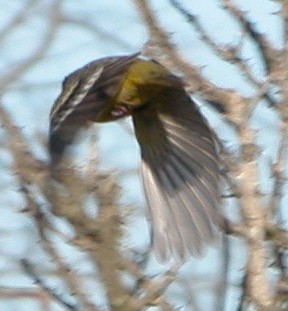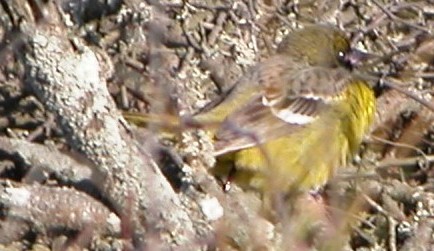 Photos by Dave Patton (1), James Beck (2), Paul Conover (3,4)
One female (2011-094) on 5 December 2011-27 February (Coney Barré fide SWC) 2012, East Baton Rouge: Baton Rouge, 8645 Gail Drive, residence of Coney and Janie Barré (videotape); Mary Mehaffey (ph), Dave Patton (ph), Justin Bosler, Kimberly Lanka (photos only), [and Jay Huner].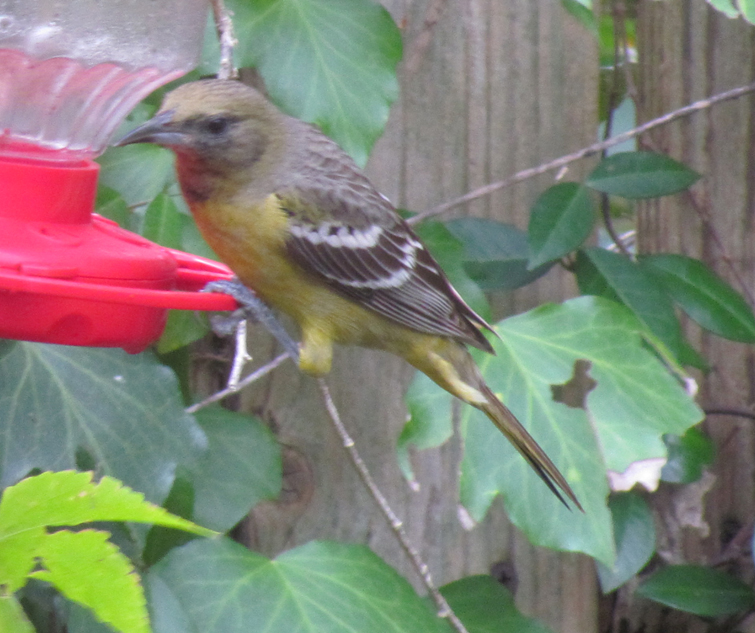 Photo by Kimberly Lanka
Unaccepted Records
One female (86-6) at Heflin, Webster Parish, 21-22 January 1986. The photograph of this bird reveals it to be a female "Baltimore Oriole."

One adult (2009-36) on 12 May 2009, Cameron: BRAS Peveto Woods Sanctuary. Most Members believed that the observer's description of the plumage and song did not support identification as this species.