Sage Thrasher (Oreoscoptes montanus)
Number of accepted Sage Thrasher records for Louisiana = 10 as of July 2015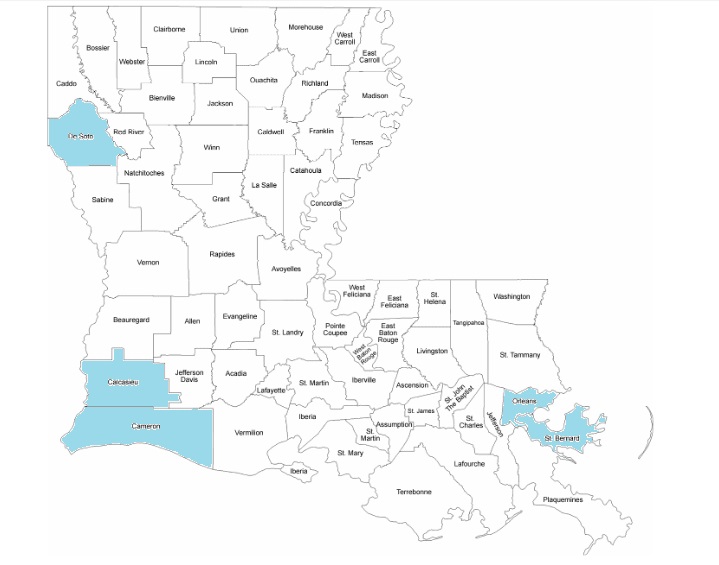 Accepted Records
One possible female (sex uncertain) (1963-03) on 26 June 1963, St. Bernard: Chandeleur Islands, North Island, B. Mac Myers III (LSUMZ 31813) and L. E. Williams, and Keith Arnold (*); Lowery 1974. This represents the only summer record of this species for the state. Myers recalls that the specimen appeared to be relatively fresh when found, but it was inexplicably eventually prepared as a skeleton (with questionable gonad data and a badly damaged skull, photo on p. 12).

One (1964-04) on 8 Nov 1964, Cameron: 3 mi. W of Cameron; S. A. Gauthreaux (card), B. Palmisano, J. Cracraft (LSUMZ 33859); reported in AFN19(1):47 as the sixth Louisiana record.

One (1979-13; formerly 84-25) was well-photographed in New Orleans, Orleans Parish, on 27-28 October 1979 (Joseph P. Kennedy, B. Mac Myers III, David N. Pashley).

One (82-35) at Hackberry Ridge, Cameron Parish on 4 December 1982 (Jon Dunn*; Van Remsen, Gary Rosenberg).

One (96-65) on 21-22 Dec 1996, Cameron: just W of Hwy. 27 near intersection with Magnolia Road [N of Holly Beach]; Phillip Wallace (ph taken 21 Dec), Curtis Sorrells, William R. Fontenot, and Laurence C. Binford; FN 51(2): 683, FN 51(3): 760.

One (2001-53) from 27-28 Oct 2001, Cameron: Hackberry Ridge, 2 mi. WSW of Johnsons Bayou School; Beth H. and Lyndel Willis (ph), David P. Muth (ph), Steven W. Cardiff (ph only), Cecil C. Kersting, and Malcolm Mark Swan [ph only, in NAB56(1):63].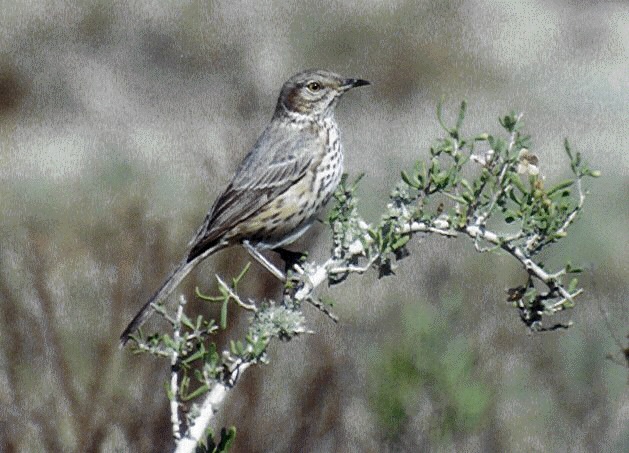 Photo by Dan Purrington
One (2004-49) from 14-22 February 2004, DeSoto: Mansfield (residence of Velda and John Neilson); Rosemary Seidler (ph), James L. Ingold (banded, band no. 1861-81098, ph), Hubert Hervey (ph), and Kreg Ellzey (ph only); NAB58(2):242.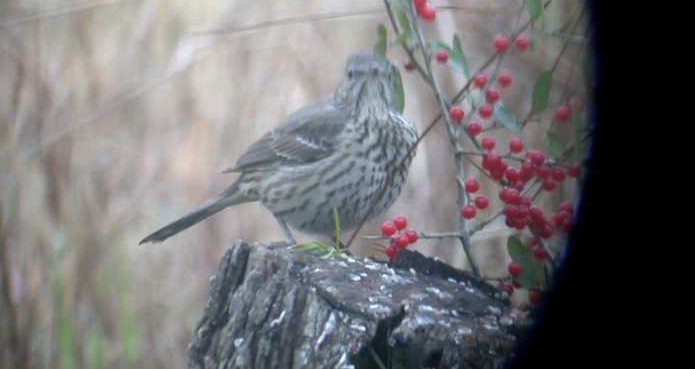 Photo by Rosemary Seidler
One male (2004-61) on 5 November 2004, Cameron: 4 mi. W of old mouth Mermentau River (Rutherford Beach); Steven W. Cardiff (LSUMZ 177875) and Donna L. Dittmann (*); NAB59(1):93.
One (2010-033; erroneously published as 2010-39) on 22-23 October 2010, Cameron: Sabine National Wildlife Refuge, Blue Goose Trail; Matthew T. Pontiff (ph only), Thomas Finnie (ph), Mary Mehaffey (ph), Thomas Maddox (ph), and Devin Bosler (ph); found by Robby Bacon.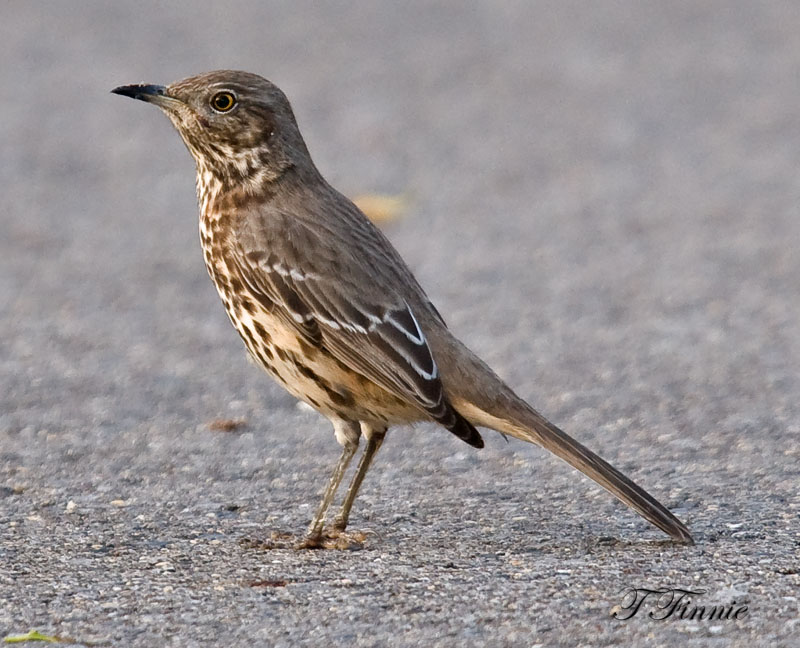 Photo by Tom Finnie
One (2010-45) on 30 October 2010, Cameron: Hackberry Ridge, 2 mi. WSW of Johnsons Bayou School; Paul E. Conover (ph).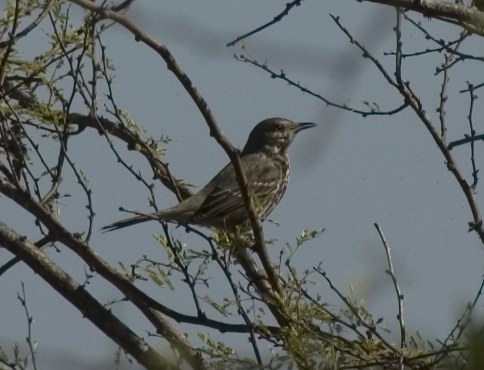 Photo by Paul E. Conover