Northern Goshawk, Accipiter gentilis
Number of accepted Northern Goshawk records for Louisiana = 1 as of June 2015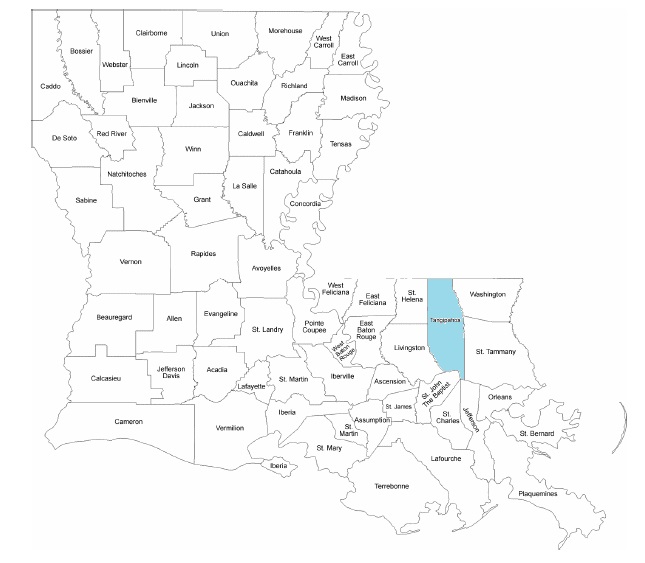 Accepted Records
One adult female (1972-02) on 30 November 1972, Tangipahoa: Amite; Cecil Koepp (LSUMZ 73360); banded 30 September 1972 by Dave Evans (band number 617-02754) at Duluth, Minnesota.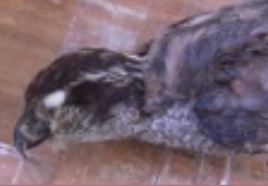 Photo by Donna L. Dittmann
Unaccepted Records
One adult (1983-6) south of Swartz, Ouachita Parish, 29 January 1983.
One (1990-83) on 31 Oct 1990, Cameron: 1 mi. W of Holly Beach. The description received mixed evaluations from Members. Some believed it was fairly good (especially with regard to tail pattern), whereas others believed it was inadequate (for example, no indication of overall size). All Members believed that such an outstanding record should be better documented. The observer did not have any experience with this species. The fall-winter of 1990-1991 was not notable for movements of Northern Goshawk. A female collected (LSUMZ 73360) at Amite, Tangipahoa, 30 Nov 1972 (reported as one of two birds present) remains the only acceptable Louisiana record (Lowery 1974).
One immature (1992-65) on 17 Oct. 1992, Jefferson Davis: intersection of Hwy. 99 and parish road 7-7A. The bird was first observed sitting on the ground in a field and when approached, flew up to a utility pole cross bar. The bird was photographed, but the photograph is underexposed. The description included: "about the size of a Red-tailed Hawk, long-tailed, eye light brown in color, large white eyebrow, and buffy below." The habitat, behavior, and description is much more suggestive of immature Swainson's Hawk; although not conclusive, the photo also supports that identification.
One adult (2007-007) on 5 February 2007, Caddo: Shreveport, 410 Kay Ln. This was a difficult report because it involved a tame adult bird in an urban area, reportedly seen at fairly close range (but without binoculars). Most Members had concerns about accepting the report, with some uneasy about the bird's identification, and others accepting the identification but questioning its wild origin (i.e., Northern Goshawks are flown by falconers). With only two supporting votes after the Second Circulation, the report was not accepted.
<![if !supportEmptyParas]><![endif]>