Lazuli Bunting (Passerina amoena )
Number of accepted Lazuli Bunting records for Louisiana = 10 as of July 2015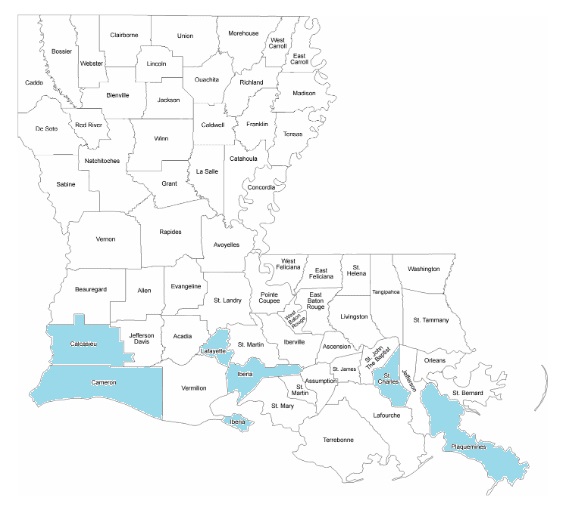 Accepted Records
One immature male (84-22) on 23 Sep 1984, Cameron: Garner Ridge, 3 mi. W of Johnsons Bayou School; Steven W. Cardiff (LSUMZ 118776; SWC); AB 39(1): 67. This is the first state record and the only record represented by a specimen. This record completed review by the LBRC in Apr 1988, but was inadvertently not included in the Fifth Report (Schulenberg 1988) or any subsequent report.

One male (97-19) from 30 Apr.-3 May 1997, Calcasieu: 5 mi. W of Sulphur on Choupique Rd.; Phillip A. Wallace, Matt Pontiff (ph only), found by Leonard East (FN 51(4):883, includes ph by Pontiff; LOS 159). This represents the second accepted record for Louisiana and the first spring record.

One female-plumaged bird (2000-40) on 3 Nov 2000, Plaquemines: Pilottown; David P. Muth (ph); NAB55(1):65.

One or two adult males (01-8) on 3-5 Feb 2001, St. Charles: Luling, 1977 Primrose Lane (residence of Matt Touchard); John P. Sevenair and M. Mark Swan (ph taken 5 Feb). Reportedly present starting 16 Jan (fide Swan; NAB 55(2): 182), but the only documentation on file is for 3-5 Feb.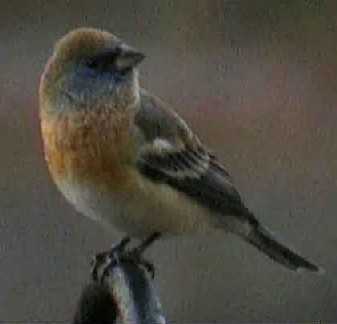 Photo by Mark Swan
One adult male (2003-07) on 26 Jan 2003, St. Charles: Luling (residence of Matt Touchard); Charles E. Lyon and Matt Touchard (ph only); NAB57(2):215.
One adult male (2006-54) on 9 Dec 2006, St. Charles: Luling (residence of Matt Touchard); Rosemary Seidler (ph); NAB61(2):282. This and the preceding record presumably pertain to the same wintering male returning since winter 2000-2001 (see also LBRC record no. 2001-8 above).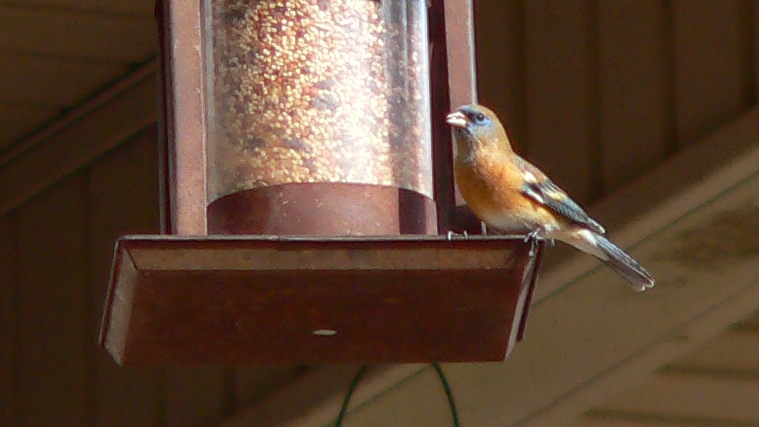 Photo by Rosemary Seidler
One definitive basic male (2007-07) from 8-9 Jan 2007, Iberia: New Iberia, 1621 Southwood Drive; Michael J. Musumeche (ph); NAB61(2):282.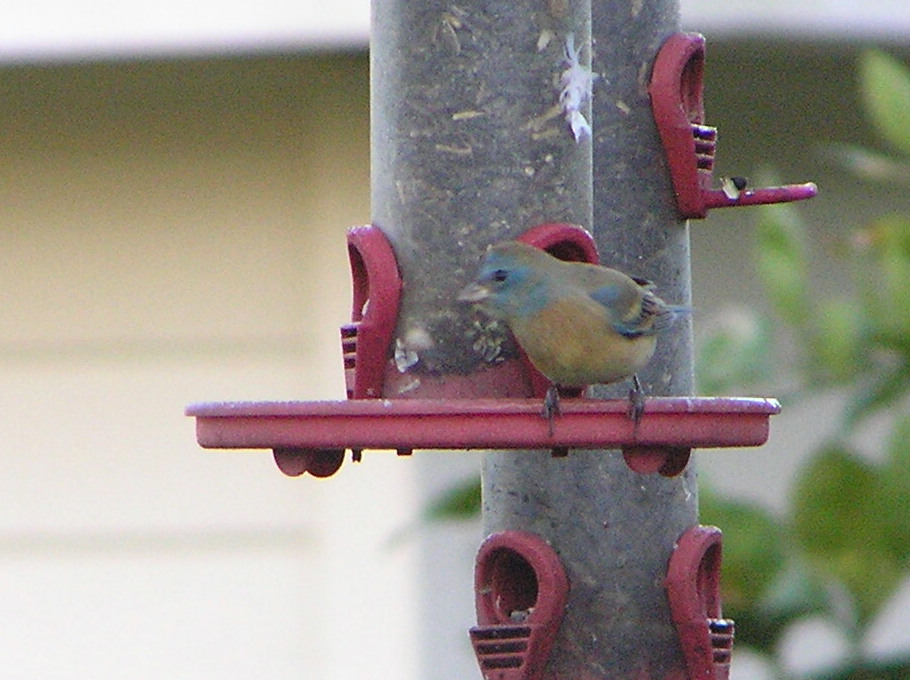 Photo by Michael J. Musumeche
One adult male (2010-48) banded on 26 April 2010, Cameron: Johnson's Bayou; T. J. Zenzal (ph).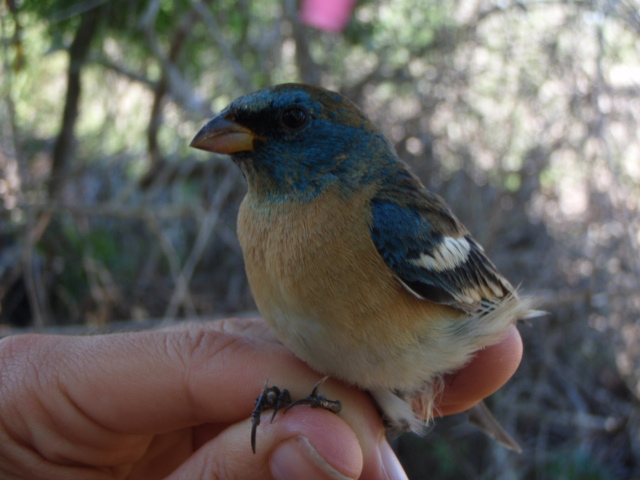 Photo by T. J. Zenzal
One adult in basic plumage male (2014-014) on 17-21 February 2014, Lafayette: 2.5 mi. WSW Youngsville, private residence near Savoy X Verot rds. at Larive-Rowland residence; Erik I. Johnson and Dave Patton (ph).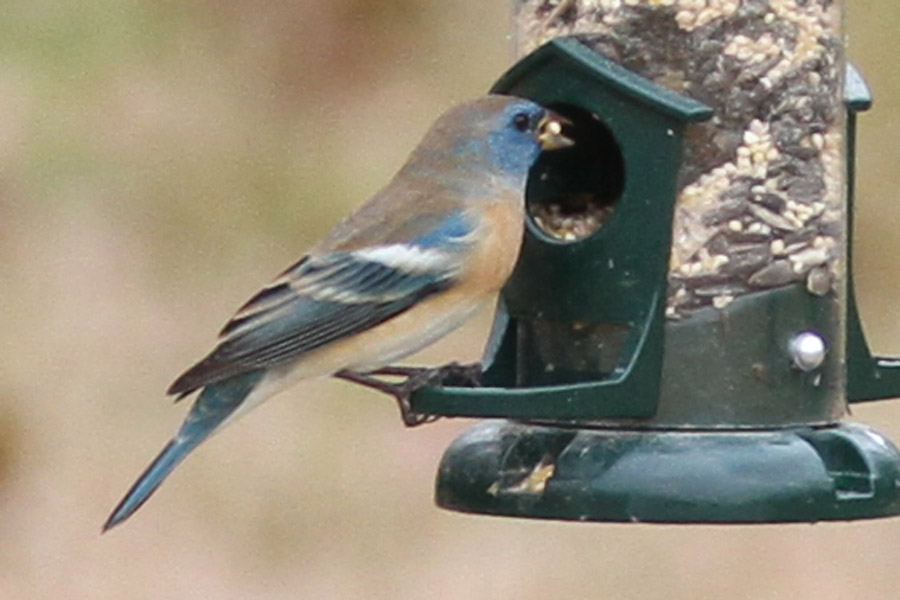 Photo by Dave Patton
One adult male (2014-060) on 30 April 2014, Cameron: Peveto Woods Sanctuary; Cameron Rutt (ph).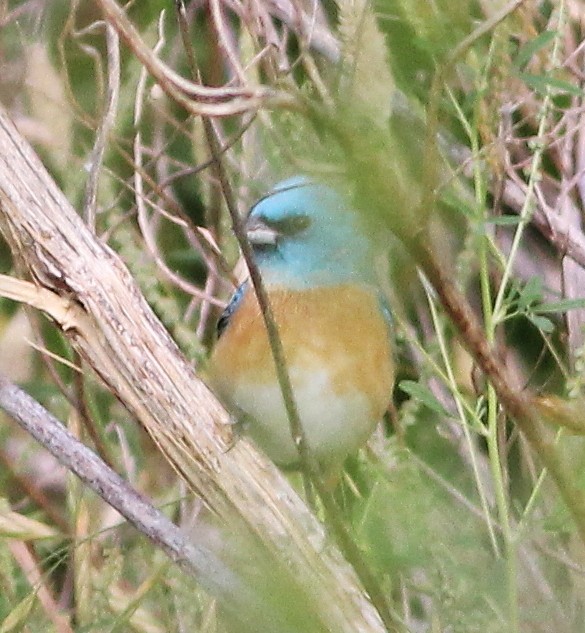 Photo by Cameron Rutt
Unaccepted Records
Sight record (81-41) at the University of New Orleans, East Campus, New Orleans on 8 October 1981.

One adult male (1996-39) on 21-23 Apr 1996, Claiborne: Haynesville. Although the brief description was rather compelling, an inexperienced observer submitted the record, and the description was not detailed enough to eliminate the possibility of a hybrid. Unfortunately, supporting photographs were not obtained, and the Committee was reluctant to accept what would have been at the time only the second Louisiana record and the first spring record.

One female (2000-39) on 30 Oct 2000, St. Tammany: Mandeville lakefront near Sunset Point. Although the bird was noted as having white wing bars, the breast was described as being "bright gray." Unfortunately the bird could not be relocated and photographed. During the second circulation, five members voted not to accept based primarily on breast coloration, which was interpreted as inconsistent with this species. Two members further suggested that the anomalous characters might indicate a hybrid.

One breeding plumage male (2010-120) on 25 April 2010, Cameron: BRAS Peveto Woods Sanctuary. This observation was relatively brief and although very suggestive of an adult male Lazuli, which is very distinctive, those members who voted not to accept emphasized the brevity of the observation and that because this species is known to hybridize with Indigo Bunting, there was not enough descriptive detail or discussion to eliminate a hybrid.