Cordilleran Flycatcher (Empidonax occidentalis)
Number of accepted Cordilleran Flycatcher records for Louisiana = 2 as of June 2015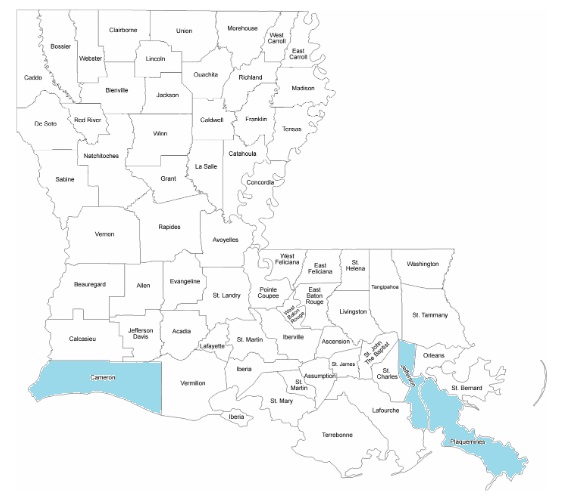 Accepted Records
One adult male (94-63) on 26 Jan. 1994, Plaquemines: 1/4 mi. SE of Fort Jackson; Steven W. Cardiff (LSUMZ 159810) and Donna L. Dittmann (FN 48(2):217).

One immature male (95-79) from 28-29 Oct. 1995, Cameron: Garner Ridge, 3 mi. W of Johnsons Bayou School; Peter H. Yaukey, Phillip A. Wallace (ph), and Steven W. Cardiff (LSUMZ 162199) (FN 50(1):68; LOS 169).

These represent the first records for Louisiana.
Unaccepted Records
"Western" Flycatcher complex:
One in fresh fall plumage (2007-68) on 20 December 2007, Bossier: south Bossier City, Red River NWR, at headquarters unit. Although most Members believed that this flycatcher may have been a member of the Western Flycatcher complex, there were no diagnostic characters provided even for "Western complex." There are a few accepted records (no accepted sight records) for the state, but none from northern Louisiana.