Red-footed Booby, Sula sula
Number of accepted Red-footed Booby records for Louisiana = 3 as of June 2015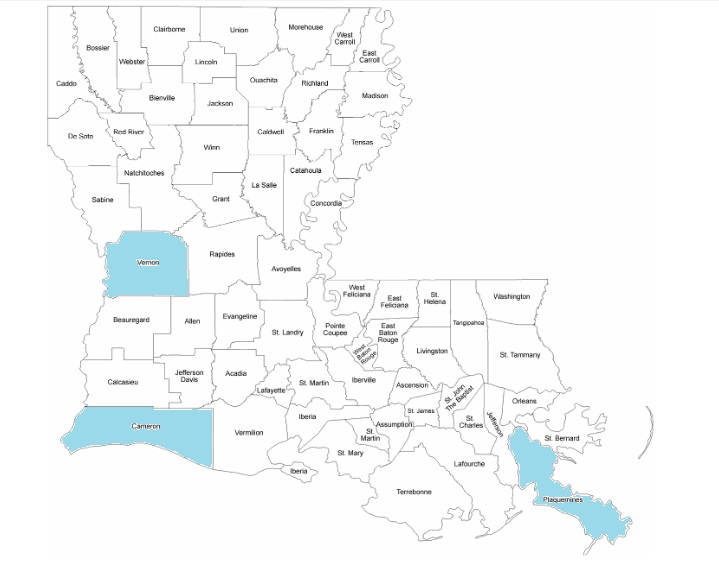 Accepted Records
One immature male (1940-01) on 1 Nov 1940, Plaquemines: mouth of Bayou Scofield; J. N. McConnell (LSUMZ 5045). This represents the first and only state record.

One (2002-101) on 15 July 2002, Gulf of Mexico: Green Canyon 640, approx. 119 mi. S of Trinity Island, Isles Dernieres, N 27° 18' 59", W 90° 45' 13" W; Brian Boone (ph).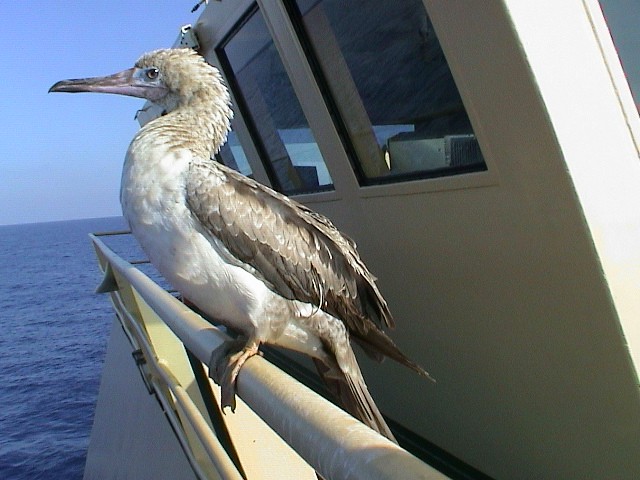 Photo by Brian Boone
One second year male (2008-07) on 26 April 2008 at 12:55 PM, Cameron: 3 mi. W old mouth Mermentau River; Steven W. Cardiff (DLD 9056) and Donna L. Dittmann (ph)(*). The same individual was observed about one hour earlier at approximately 11:55 AM flying east along Holly Beach by Phillip A. Wallace (ph) and Curtis C. Sorrells. The bird had flagging on the right leg (light green tubing), black tape on the left, but no metal bands or other identification; origin of these markers has not yet been determined.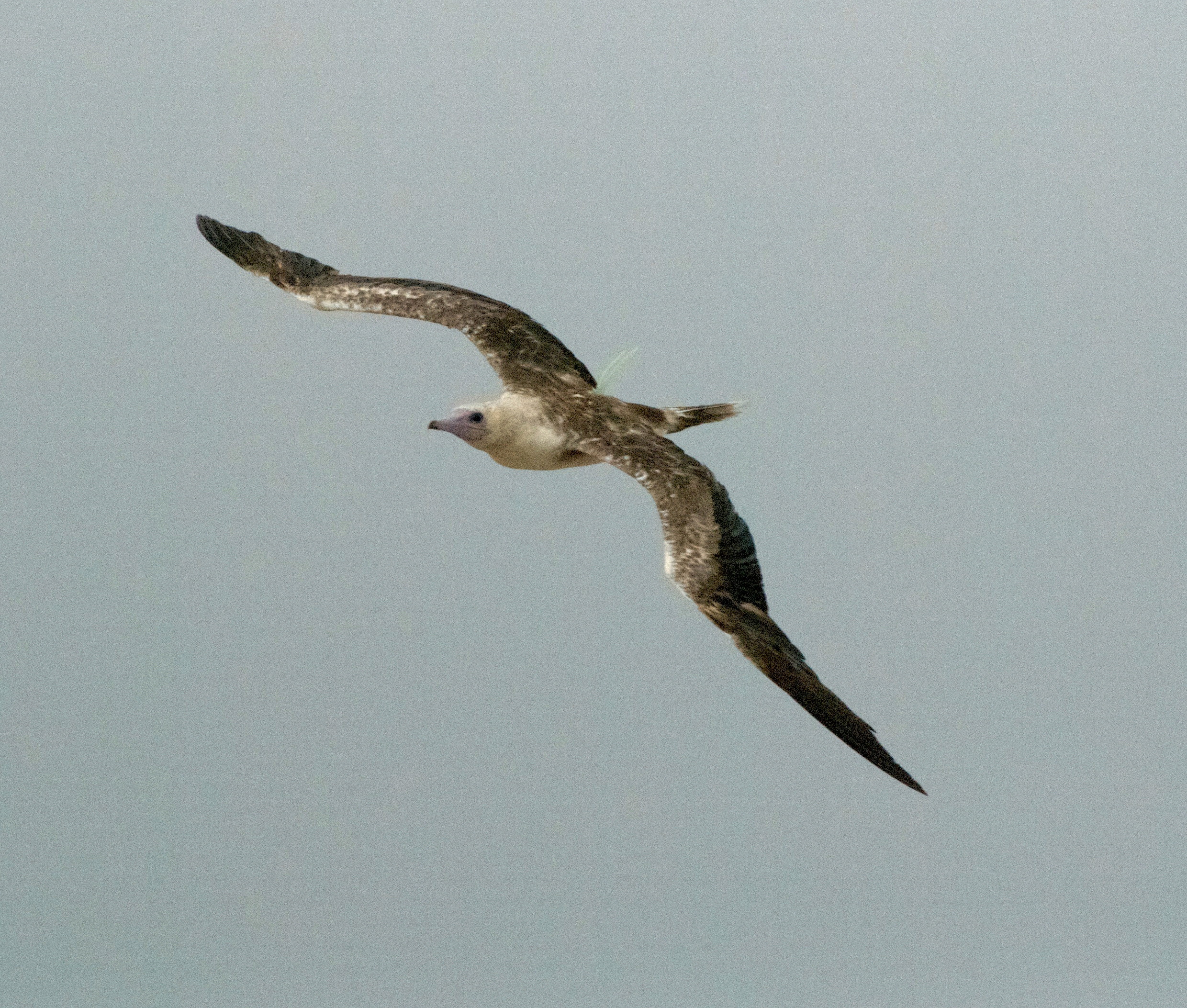 Photo by Donna Dittmann
Unaccepted Records
One immature (1995-62) on 4 May 1995, Plaquemines: Baptiste Collette Bayou, "Shea Island"; NASFN49(3):261. This record went two circulations, with only one member voting to accept on the second circulation. Most members believed that the photographs and description did not rule out Brown Booby.

One probable second year bird (1998-63) on 20 Aug 1998, Gulf of Mexico: 61 mi. S of East Timbalier Island, Ewing Banks 826 oil platform, 28o09'48"N, 90o21'31"W. The identification of this 'brown-colored' booby was based largely on foot color, which was reported as "dull reddish." The reporter, who had no prior experience with this species, also noted "creamy white tips to tattered tail feathers." Although these two characters are suggestive of Red-footed Booby, there were no other details to help eliminate Brown Booby from consideration. The identification of these two species can be very difficult and sunlight through foot webbing can enhance the color due to reflection and visual focus-emphasis on blood vessels. The report of a heavy chisel-shaped bill and size similar to Herring Gull were less suggestive of Red-footed Booby. All but two members believed that this report was not adequate to support identification of what would have represented only the second state record.

<![if !supportEmptyParas]><![endif]>