Gray Flycatcher, Empidonax wrightii
Number of accepted Gray Flycatcher records for Louisiana = 2 as of June 2015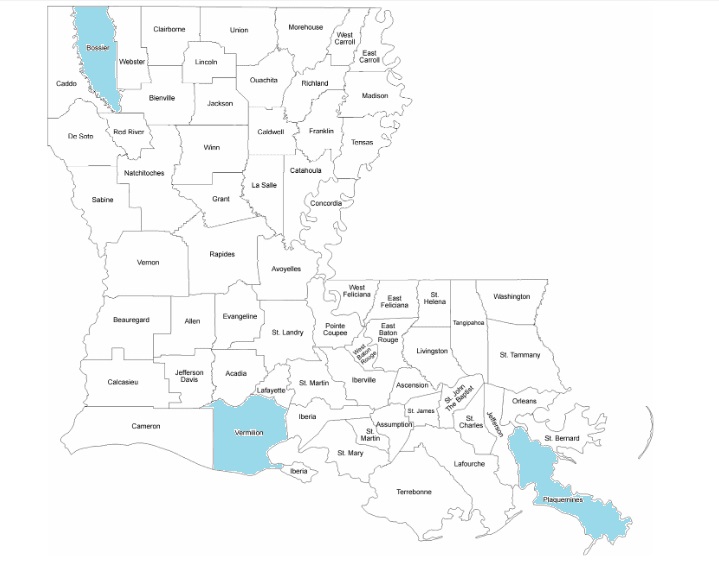 Accepted Records
One in basic plumage (2008-02) from 24 Jan-18 Mar 2008, Bossier: SSE Benton at intersection Deen Point and Wyche roads; Terry Davis (ph), Jeff Trahan (ph) , Charles Lyon (ph only), Dave Patton (ph only), James L. Ingold (banded on 24 Feb; band no. 2440-11382, feathers deposited at LSUMNS, B-61498), Justin Bosler (ph), and Devin Bosler (ph); NAB62(2):48 (ph by Jeff Trahan) and 49. This represents the FIRST record for Louisiana.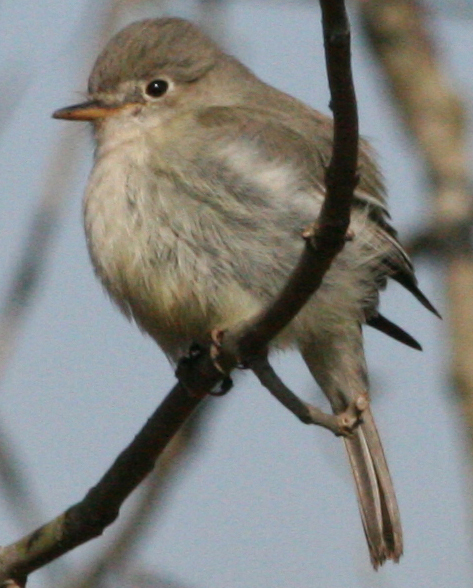 Photo by Jeff Trahan
One (2011-058) from 17-18 November 2011, Vermilion: White Lake Wetland Conservation Area nature trail near S terminus of Hwy. 91, S of Gueydan; Michael A. Seymour (ph), Donna L. Dittmann (ph) and Steven W. Cardiff, and Jay V. Huner (ph). This is the second state record.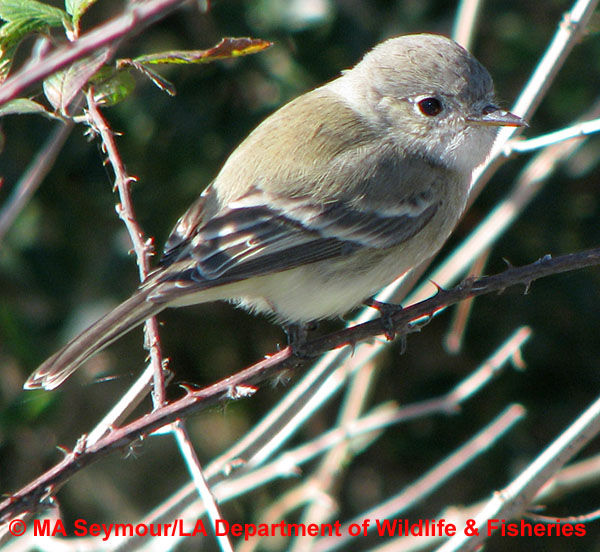 Photo and video by Michael Seymour
<![if !supportEmptyParas]><![endif]>