Common Merganser, Mergus merganser
Common Merganser was added to the LBRC Review List on 11 Mar 1989.
Number of LBRC-accepted Common Merganser records for Louisiana as of June 2017 = 5.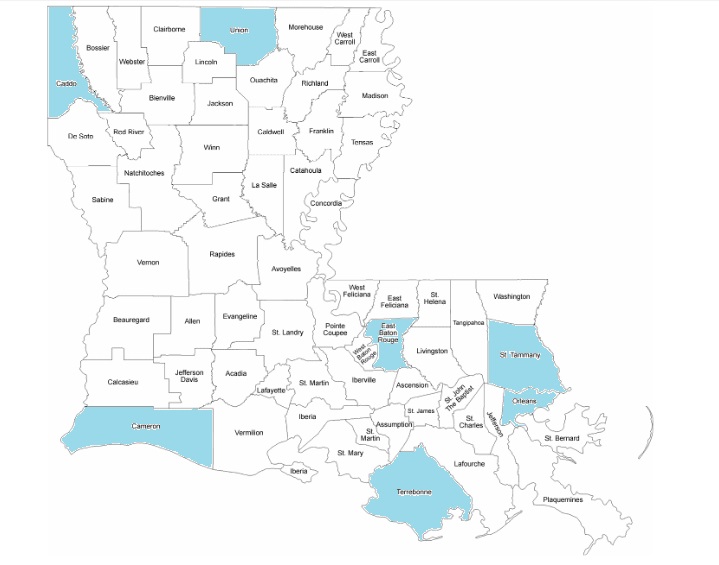 Accepted Records
One female (1990-16) from 23 Dec 1990-22 Feb 1991, Orleans: New Orleans, Industrial Parkway at Airco plant; Gwen B. (ph taken 22 Feb) & Alfred E. Smalley, Paul E. Lehman, Shawneen Finnegan (ph taken 22 Feb), and John P. Sevenair; AB 45(2): 284.

One female (1991-66) on 14 Dec 1991, Cameron: just N of Sabine NWR, E of Hwy. 27 [Sabine NWR CBC]; Joseph P. Kleiman and M. Mark Swan (card); AB 46(2): 276.

One female (2009-07) on 10 February 2009, Terrebonne: Cocodrie, from docks at LUMCON; Russell Martin, Jr. and John Conover (ph).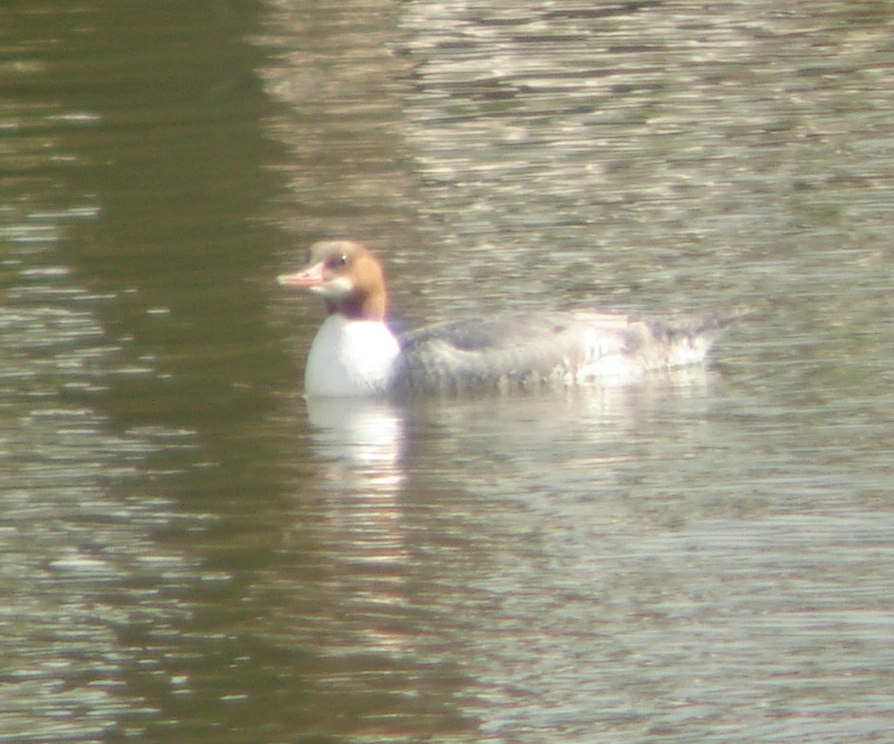 Photo by John Conover
One in female plumage (2013-047) on 23 November 2013, St. Tammany: Mandeville, Sunset Point on Lake Pontchartrain; Janine Robin (ph).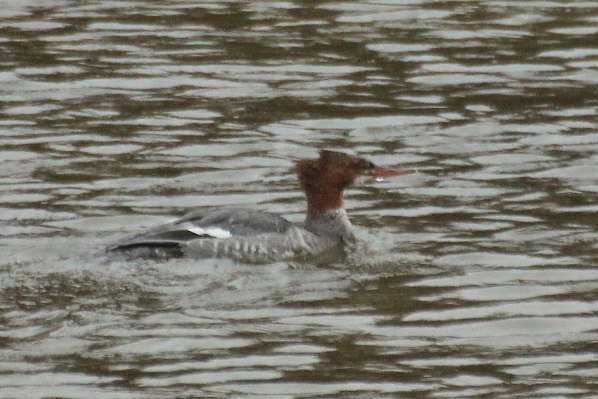 Photo by Janine Robin
Three in female plumage (2013-057) on 14-23 December 2013; Union: D'Arbonne Lake spillway; John Dillon (ph), Stephen L. Pagans (ph), and Joan Brown (ph only).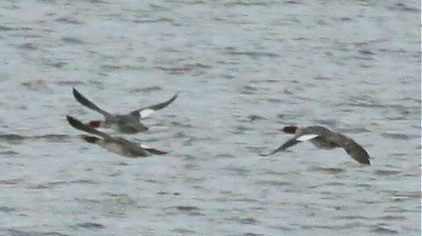 Photo by Steve Pagans
One female (2015-001) on 15 February 2015, Orleans: New Orleans, Lake Pontchartrain at Hayne Blvd. and Gannon Rd.; Phillip A. Wallace (ph). Reportedly found by Kenneth V. Rosenberg.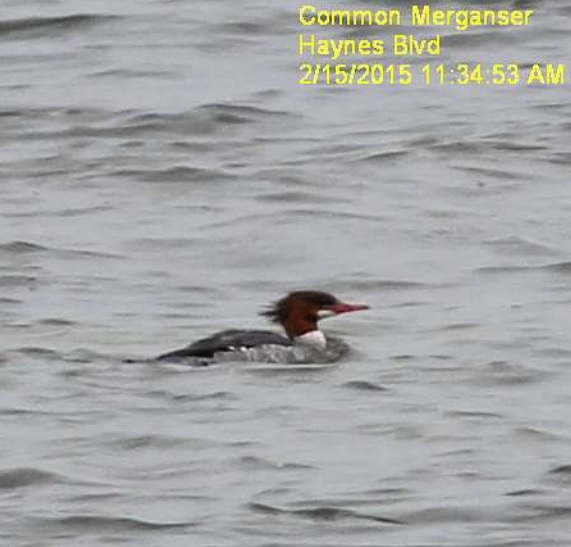 Phillip A. Wallace
Unaccepted Records
One pair (1993-67) on 18 Dec 1993, Ouachita: Ouachita River, 2 mi. W of Sterlington. Most members agreed that the description of this fly-by duck pair was just too brief to support identification of even the well-marked male of this species. There remain few well-documented reports for the state.

Two males (1996-82) on 29 Dec 1996, Orleans: New Orleans, Lake Barrington on I-10 East Service Road. The observer did not provide a detailed enough description to allow definitive identification of this species and elimination of similar species, which is unfortunate because the observer described a fairly lengthy (5 minutes) and close (40 ft.) observation. Although these ducks may have been correctly identified, members believed that the documentation submitted was inadequate for acceptance.

Two females (2014-100) on 22 November 2014, Union: Lake D'Arbonne Dam. These birds were observed from a considerable distance, and, although possibly correctly identified, the supporting description was rudimentary and critical field characters were either not seen or not described.

One female (2015-010) on 13 January 2015, St. Tammany: Slidell, 393 Carr Dr. Most Members were concerned that the description was extremely brief given the reported circumstances/viewing conditions, and that the similar Red-breasted Merganser was not convincingly eliminated.

Eleven (2016-024) on 11 December 2016, Union: Farmerville, Lake D'Arbonne (ph). Although distant, it was determined that the photographs actually show only Northern Pintail and Canvasback (and no Common Mergansers).

<![if !supportEmptyParas]><![endif]>